Please proceed with caution and respect while you visit this private historic site.
Please note that the cemetery may close in hazardous weather.
More than 75,000 visitors of all ages come to Oak Hill each year from all over the globe to visit those buried here and commune with nature and explore new territory in the heart of one of Washington's most historic neighborhoods, Georgetown. Come see for yourself what makes Oak Hill a national treasure!
Oak Hill Cemetery is easily accessible by car, bike and public transportation. Our gates are open to the public every day of the year (with the exception of some holidays). Admission is always free. Oak Hill Cemetery will close early in case of extreme weather or slippery conditions. Check our Instagram for the latest weather-related early closures.
Walk under the trees at Oak Hill
Whether it is to enjoy the blooms of springtime, the shade of summer or the changing colors of fall, a walk under the historic tree canopy at Oak Hill Cemetery provides a connection to the beauty of nature and a peaceful place to reflect. Our Arbor Tour is self-guided and free. To download a map, please click here. This tour was made possible through the support of the Georgetown Garden Club.
Getting Here
Oak Hill Cemetery is located in the center of historic Georgetown, a unique neighborhood founded in 1751. Oak Hill Cemetery is home to the historic Gothic Revival Renwick Chapel, listed on the National Register of Historic Places, designed by James Renwick. A landmark home to many famous Washingtonians and those who were influential in the country's history. Neighboring Dumbarton Oaks, Dumbarton House, and Montrose Park, the main entrance is at the corner of 30th and R Street. We are open every day of the year except Thanksgiving, Christmas Day and New Year's Day.
There are multiple ways to get to Oak Hill. For your convenience, please see list below for helpful transportation guides.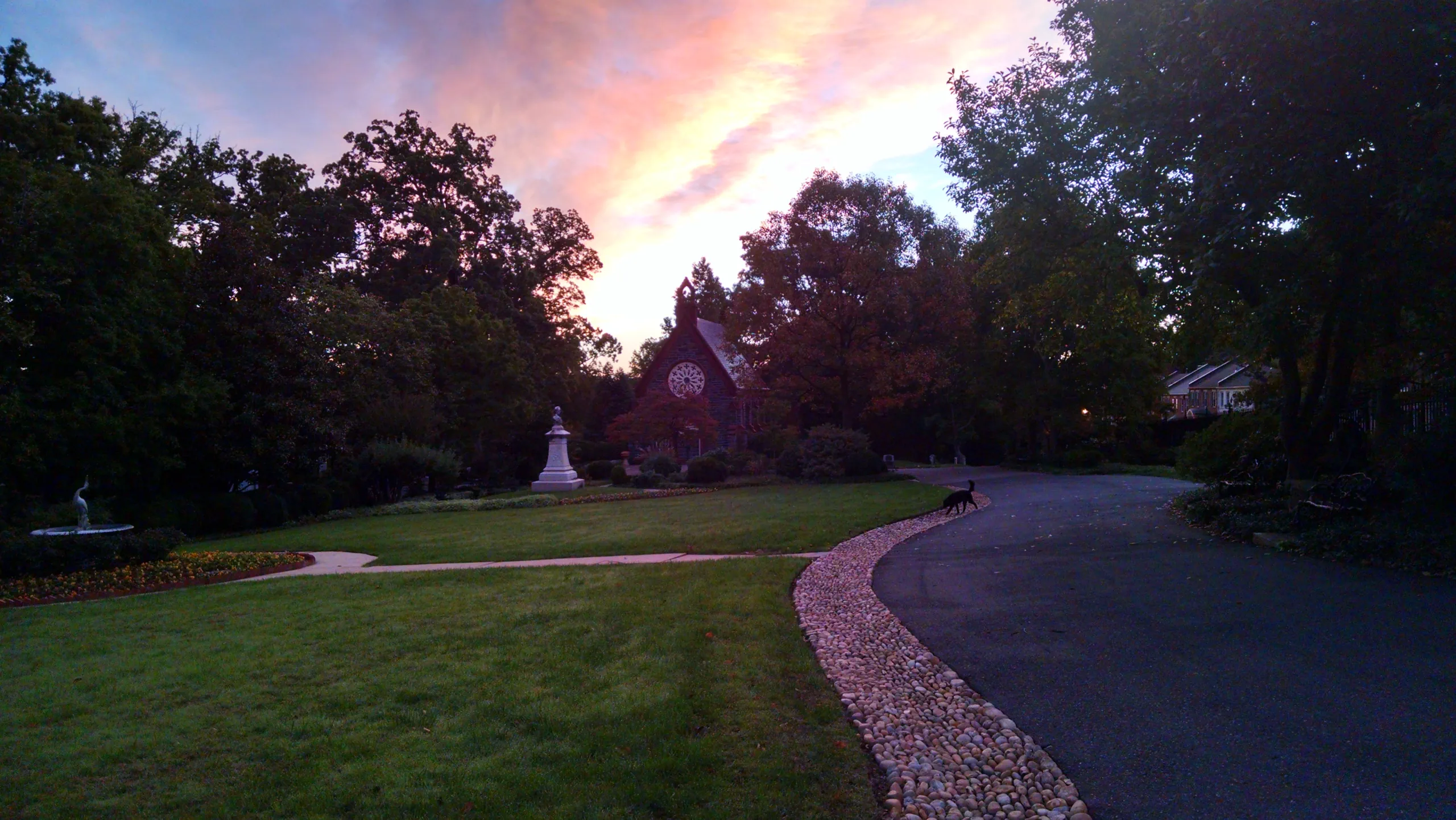 Office Hours
Monday through Friday –  9:00 AM – 4:30 PM
Saturday –  11:00 AM – 4:00 PM (walk-in gate only)
Sunday  – 1:00 PM – 4:00 PM (walk-in gate only)
Federal Holiday Hours –  11:00 AM – 4:00 PM
Holiday Closings
Thanksgiving
Christmas
New Year's Day
Dogs, bicycles, motorbikes, food, beverages and jogging are prohibited
Premises under video monitoring
Children must be accompanied by an adult
Access restricted during funerals and inclement weather
Drive-In access weekdays only. 5 MPH speed limit.
Photography Restricted: No video/no photography with people. Landscape and scenic photography only.
Group Tours
Visit us by car, bike, or public transportation. We welcome visitors in all seasons and look forward to hosting group tours. We can accommodate groups of all ages and interests