Bringing a large group to Washington, DC for a visit? Consider Oak Hill as one of your tour stops. We can accommodate groups of all ages and interests.
Oak Hill is a great tour stop while visiting the National Capital
Oak Hill welcomes many types of groups throughout the year. A few that we host include, historical societies, bird watching groups, garden club, sketching & photography clubs, genealogical societies, and conservation organizations. We ask all our visitors to help us continue to preserve our grounds and respect those buried, please see our Visitor Tips to read further about our hours of operation and rules while you are visiting Oak Hill.
Self-Guided Visits
Groups who are planning a self-guided visit to Oak Hill are welcome during our normal hours of operation, M – F and on the weekends. For a small donation, we offer maps at our cemetery office. We ask that all groups who are planning a visit to the cemetery to notify our office. Please let us know when you are planning your visit and the name of your organization. Please email us at info@oakhillcemeterydc.org. There is no fee for self-guided tours.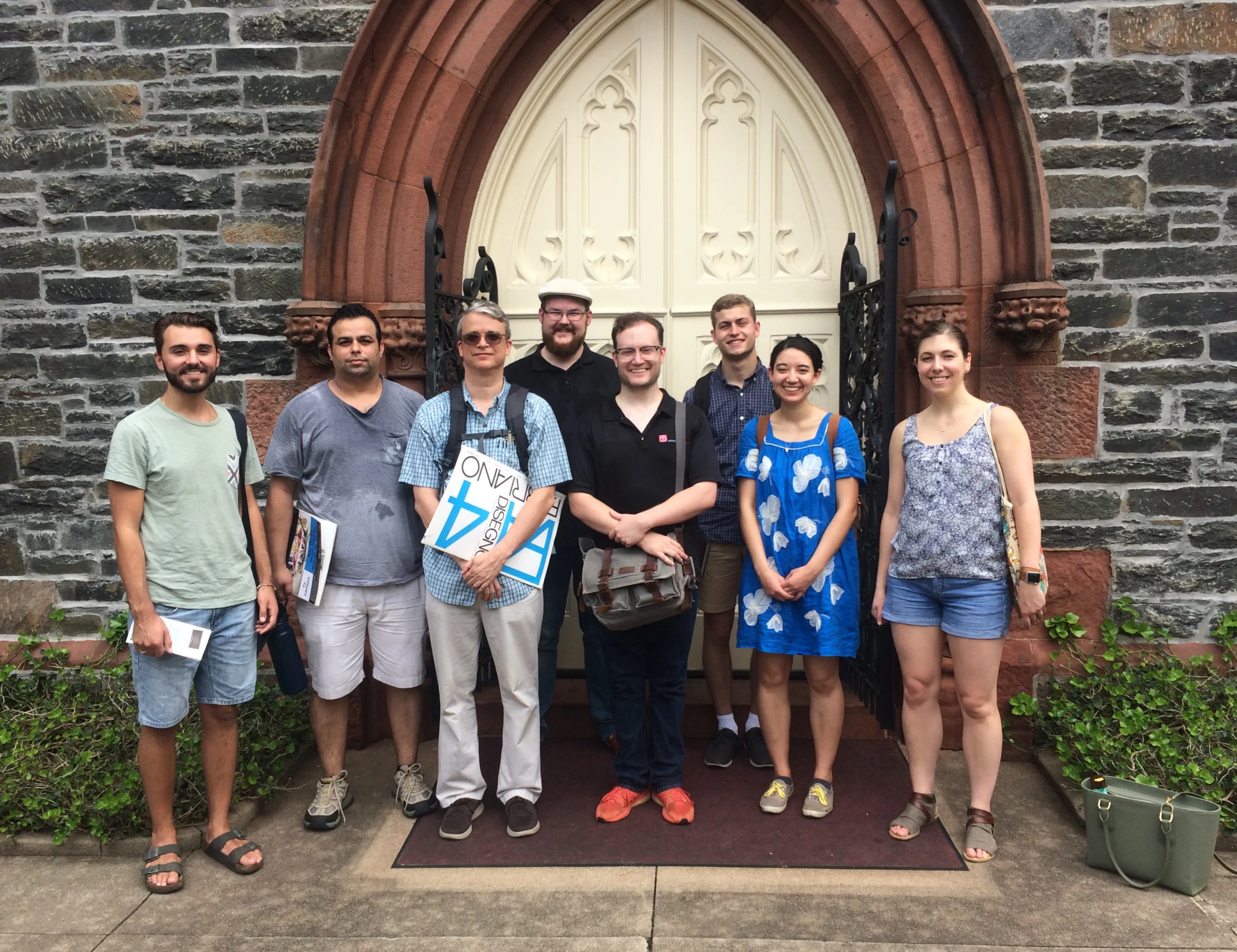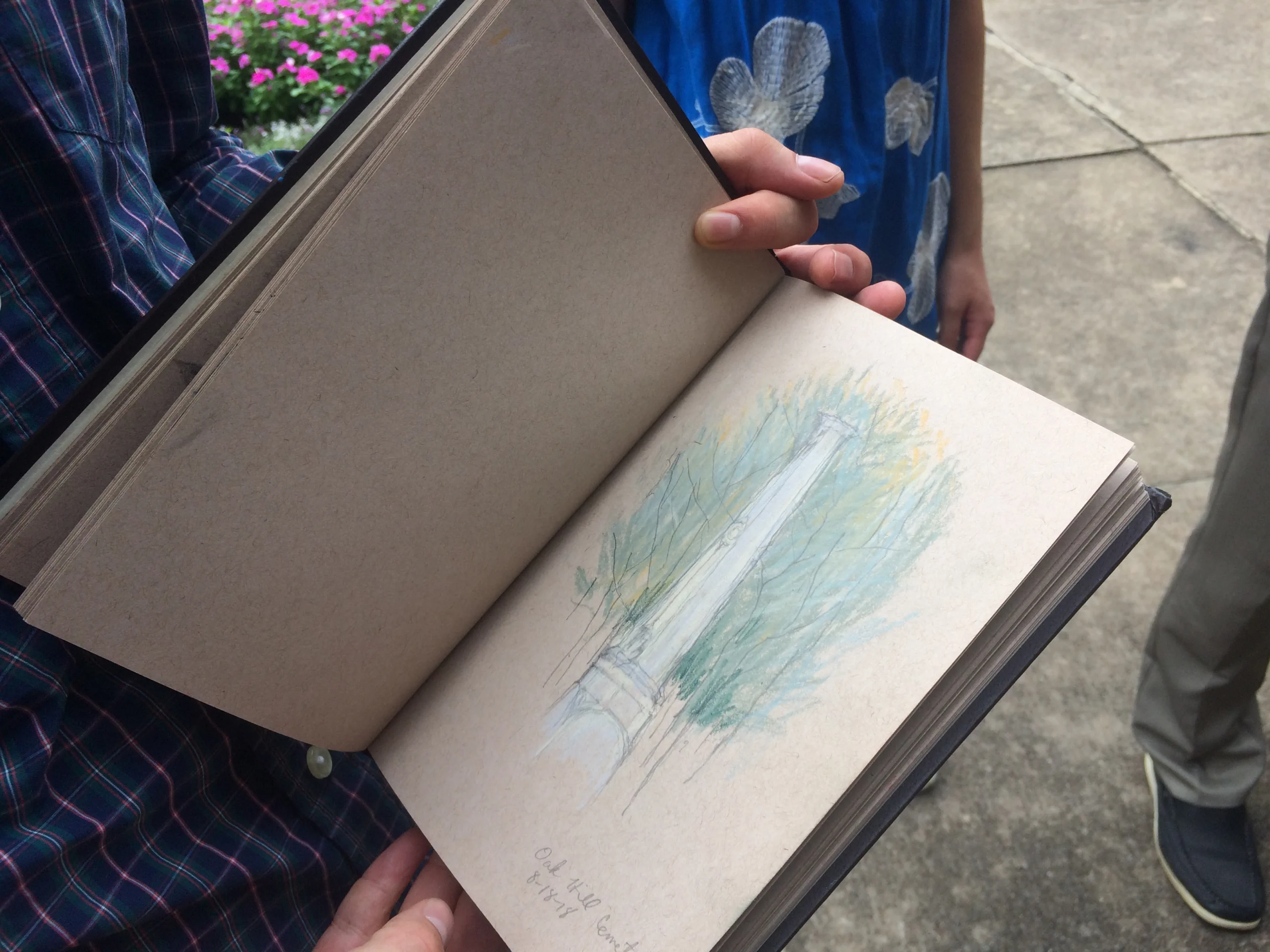 Sketch by member of The Institute of Classical Architecture & Art
Sketch by member of The Institute of Classical Architecture & Art
Self-Guided Visits
The Oak Hill Cemetery Historic Preservation Foundation offers guided tours for groups through one of our partnerships. As of 2019, we have partnered with DC By Foot to offer tours of our grounds. If you live in DC, you may have seen these friendly tour guides dressed in orange coats, guiding visitors and locals throughout the city. DC By Foot are tours not to be missed! Their group started in 2007 and they have over 57 years of combined experience! They were ranked number 1 for "Tours in Washington DC" on TripAdvisor.
Starting in late June 2023, DC By Foot tour guides will be adding Oak Hill Cemetery to their guided tours calendar. You will need to pre-register in advance for these tours.
Between April 2023 and June 2023, if you would like to book a private tour OR a group tour, please email us directly at: info@oakhillcemeterydc.org, and our office will help to coordinate your request.
Feel free to follow these guides on Instagram @freetoursbyfoot and @topthingstododc and read more here!
School Groups
We are delighted to host students at Oak Hill! Our cemetery is the perfect outdoor classroom. We partner with local institutions and organizations to host groups of all ages. Grades K-12 and undergraduate and graduate students are welcomed! Educators are welcome to visit Oak Hill with their students and may do a self-guided tour or arrange a guided tour with one of our guides by submitting this form.