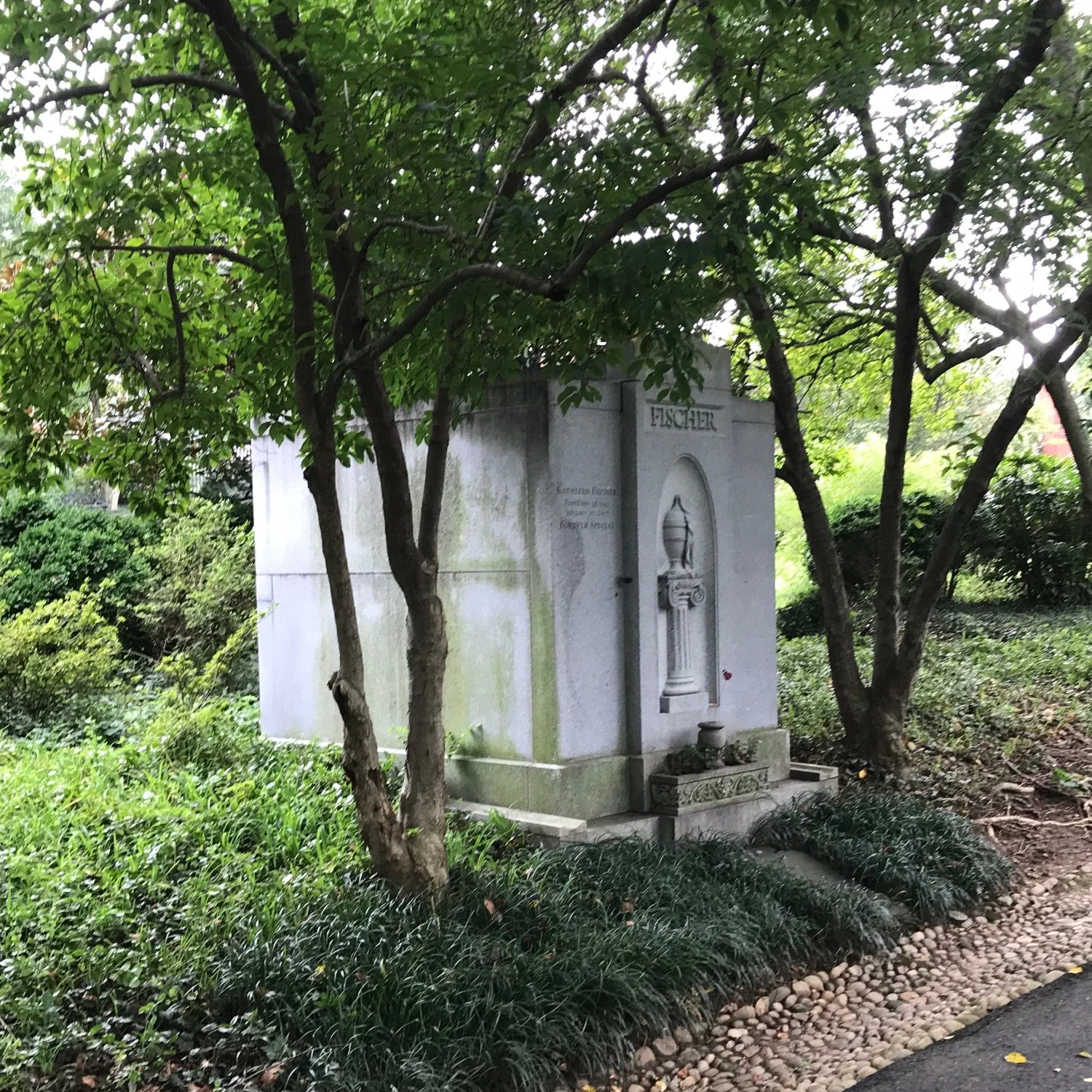 Example of a four casket mausoleum
From the beginning of Oak Hill's long history, families have selected sites for and built mausoleum structures in which to lay loved ones to eternal rest. Family names like Carrol, Beale, Darlington, and Linthicum are some of the early names who built mausoleums for multiple generations of their families. Many of those structures were completed in the nineteenth century. Other more contemporary structures were placed along Central Avenue in the twentieth century. Two mausolea have been built in this century along the back of the Ellipse, on Cross Avenue.
Today, a few spaces remain available for sale that is appropriate for private family mausoleums. They are located in various sections of the cemetery. Prior to committing to sell a site for a mausoleum structure, the Board of Managers requires a preliminary plan view drawing and materials list to be submitted for approval. We recommend families engage a qualified architect or designer to create these submissions. Once the preliminary designs are approved, the commitment to purchase the site and build a structure may be arranged with the Board of Managers, subject to other requirements of the Cemetery.
Of course, elements within each individual site will determine the design of a memorial structure. A wide variety of above-ground or in-ground configurations may be appropriate for these sites, including ledger stones, sarcophagi, obelisks, and mausoleums. Semi-level sites and cave-type mausoleum sites are both available.
Please check with the Oak Hill staff regarding availability and pricing. It is recommended that a tour of the grounds with staff would be best to see these sites.