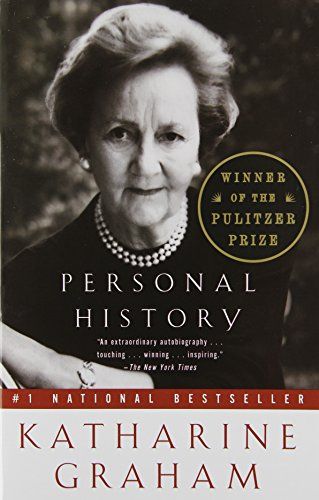 Foundation Board Member Judi Cochran will be leading the kick off of the Chapel Café Book Club on Wednesday, November 13 at 7:00 p.m. in the Historic Renwick Chapel. The book up for discussion is Katharine Graham's Personal History. The book was published in 1997 and was a Pulitzer Prize winner for Biography.
Some of the comments on the book by those who have read it:
"This is my favorite book. It's a combination biography and history of the Washington Post and the Capital City of Washington D.C.
"Fascinating read!"
The book is available on Amazon and at Politics and Prose Bookstore, Washington, DC. Light refreshments will be served compliments of the Foundation.
Read the book and come prepared for an exciting interactive discussion. Bring a suggestion(s) for the next Chapel Café Book selection. To sign-up email: loisbrown@oakhillcemeterydc.org